We recently lost a beloved member Marcia Beaumont. Here are the details of her memorial service and donation options : 
Memorial Service: 
Friday, October 25 at 3 p.m. - Rockford Adventist Church, 325 North Alpine Road, Rockford, IL. A meal will follow the service in the church fellowship hall. 

Donations/Flowers/Gifts: 
If you would like to give a gift in memory of Marcia, please consider any of the following: 

1. UW Carbone Cancer Center - Head and Neck Cancer Research. The work of these researchers and physicians enabled Marcia to live many years past her bleak initial prognosis, in particular Marcia's medical oncologist, Dr. Paul Harari. See screenshot below for details on how to give in Marcia's memory. https://secure.supportuw.org/give/?custom=med04&group=carbone 
2. CHANS Home Health & Hospice - These were the dedicated folks who helped Marcia fulfill her wish to die peacefully at home. Such angels for us and for many other families. https://www.chanshomehealth.com/about-us/giving
3. Adventist Development and Relief Agency (ADRA) - a group Marcia faithfully supported for many years, in particular to women's education. https://donations.adra.org/donate
---
You can find out a lot about what's happening in our church and around the world by following the links on these pages.  Most important of all, if you are seeking a life-changing relationship with Jesus Christ or wish to know more about what the bible teaches, this site provides a rich resource.
Want to be involved in a church family?  There are many opportunities to share your talents by joining one of the ministries of this church.  Of course you are cordially invited to join us for worship on Saturday morning-just click on the Contact Us link or scroll down for information about our location and meeting times. Our calendar has each Sabbath's worship time and any special events.  If you'd like to become a member or have your membership transferred to Rockford, please click here.
We look forward to making your acquaintance and pray the Holy Spirit's richest blessing on your search for hope and peace.  We believe hope is found in the soon return of Jesus Christ and we comment Him to you!
Pastor Leonardo Oliveira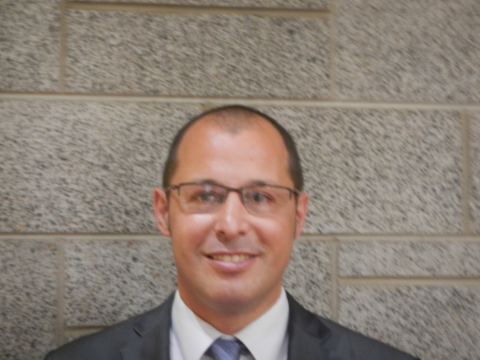 Rockford SDA Church
Join Us This Saturday
Service times:
Sabbath School: 9:30 AM
Worship Service: 10:45 AM
Are you searching for an incredible low student to teacher ratio?  Trying to find a curriculum with Jesus at the center?  Frustrated with public school?  Thinking about how to find a diverse AND Christian circle of friends for your child?  How about teachers that are highly qualified AND committed to God?  Look no further!  We have the answer to your questions!  Talk with our principal, Teresa Smith right now!  She is an experienced educator who knows how to create a safe, friendly, welcoming education environment specific to elementary aged students.  We offer an exceptional education for those in grades K-8 at Alpine Christian School.  Call to schedule a tour of the school at 815-399-8513 or 815-399-0880.